Share
Artist: Man Ray
Regular price
£1,895.00 GBP
Regular price
£2,091.00 GBP
Sale price
£1,895.00 GBP
Unit price
per
Sale
Sold out
Artist: Man Ray
Title: Cactus, 1971
Technique: Etching and aquatint on fine art paper
Size: 76 x 56 cm
Hand-signed: Yes
Framed: No
Provenance: Private collection

This work is accompanied by a certificate of authenticity. 
Man Ray, born Emmanuel Rudnitsky in Philadelphia, 1890. He was initially enrolled in architecture before devoting himself entirely to art.
After beginning an advertising career in New York, 1912, he rubbed shoulders with avant-garde artist Marcel Duchamp. Man Ray's artistic production fluctuated between painting and photography. He attempted to create an American branch in 1915 of the Dada movement with Marcel Duchamp, but it was unsuccessful and Man Ray gave up the idea in 1920, stating that the movement can't exist in New York.
Man Ray arrived in Paris, joining the French Dada movement with Duchamp in 1921. He presented his initial "Ready Made" after a few trials painted with a spray gun, but he eventually turned towards photography as he found this medium to be the most interesting for his artistic research. 
Man Ray revolutionized photography for over thirty years and completed the nude series of Meret Oppenheim. Upon discovered the solarization technique, Man Ray managed to develop his artistic approach, by adding a kind of a halo around the characters, each of them positioned in a surrealistic manner.
Throughout his life, Man Ray continued his photography work, but he also expressed himself through painting, assembling and collage. In 1976, he died in Paris and was buried at the Montparnasse cemetery. The inscription reads, "Unconcerned, but not indifferent", on his tombstone. Man Ray became one of the greatest artists of the dada and surrealist period by revolutionizing global photography.
Our Promise to Artlovers:
Inquire About this Piece

Please connect with us via our contact form, our online Chat function or directly via hello [@] arteregogallery.com. We are happy to help you.
View full details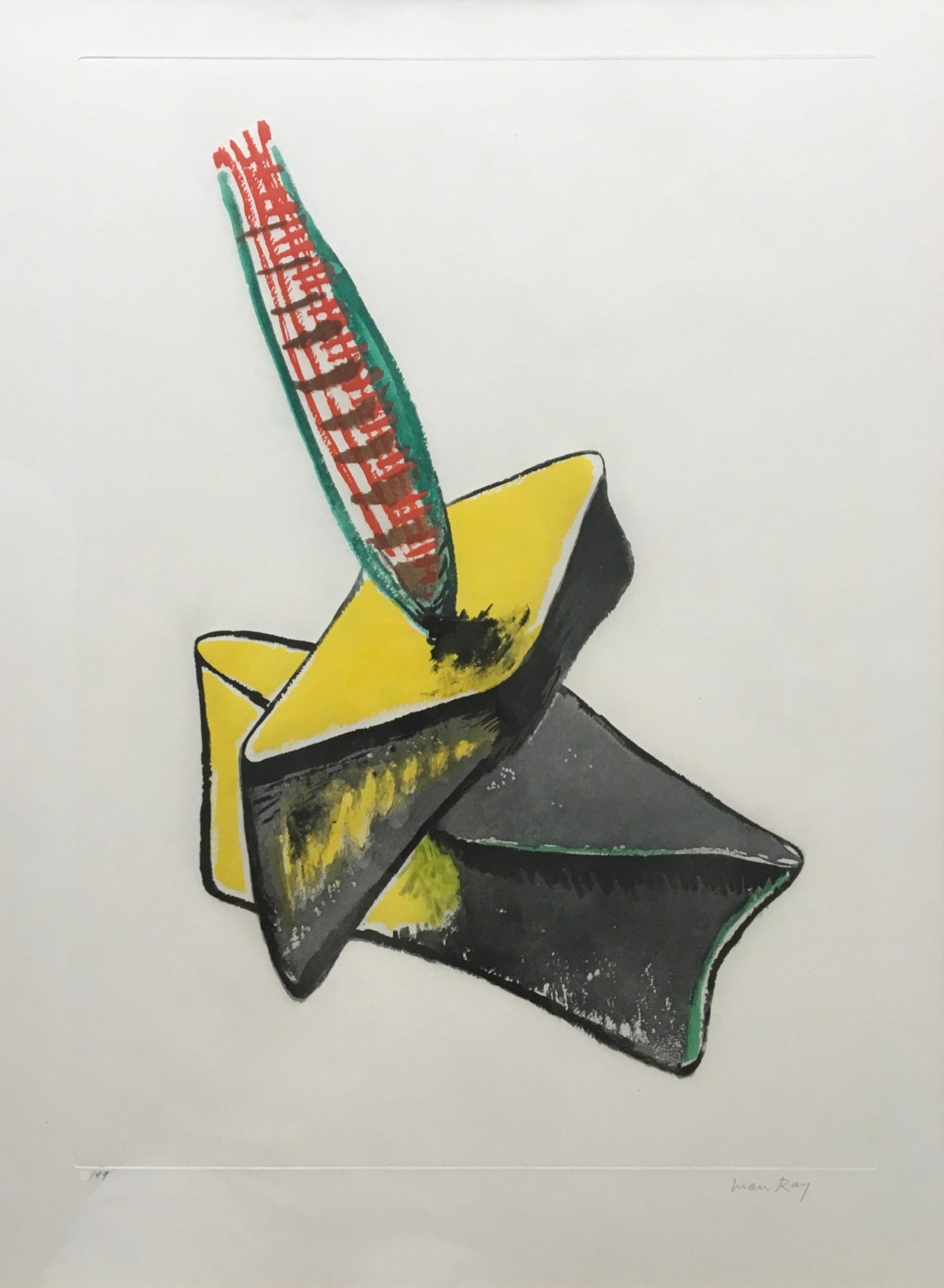 Our promise to Artlovers:
Original Artworks

We only sell orginal unique or limited edition artworks validated by experts and accompanied with a Certificate of Authenticity.
Worldwide Shipping & Free Returns

We ship worldwide and all our carriers offer full transparency on shipping costs and trackable deliveries. Returns are free.
Safe Payment Options

We provide a safe transaction process and accept a wide range of online payment options.
Sustainable Impact

We offer our customers the possibility to add green impact to their order by planting a tree. This way we want to do our part in making a positive impact on the climate.