Share
Artist: Pure Evil
Regular price
Sale price
€495 EUR
Unit price
per
Sale
Sold out
Artist: Pure Evil
Title: Madonna, 2021
Technique: Fine Art Print
Size: 70 x 85 cm
Handsigned: Yes limited edition 100
Framed: No
Condition: Mint
Pure Evil is the moniker for Welsh born Street artist, Charles Uzzell-Edwards, who studied fashion and graphics in London. Moving to the West Coast of the US in the early 90's, he found inspiration in the graffiti and skate culture and became heavily involved in the electronic music scene. Pure Evil's first street works were in California, where he would paint anti Bush slogans on roadsides and Murderers on gun stores. Returning to London, his street work continued with a new graffiti tag that was to become his iconic signature. Pure Evil's infamous Vampire Bunny is the result of a recurring childhood nightmare (nightmares also being a major theme in his work), after being forced to shoot a rabbit in the countryside as a child, he was plagued with image of the revenging rabbit coming to back to haunt him as a vampire in his dreams. The vampire bunny never left his conscious - and the bunny returned to haunt the walls of London and major international cities - having been developed as an easy to do graffiti tag so that Pure Evil could easily spray and run.
Pure Evil soon fell in with the people behind Banksy's Santa's Ghetto and started to produce new prints and paintings alongside his street work. He feels his name is a license to explore the darker side of pop culture - alongside his iconic dripping tear that features on most of his paintings bringing an uncomfortable edge to even the most cheerful of images, his subjects also often focus on the unsung or troubled aspect of celebrities - you'll find Sharon Tate - famously murdered by Charles Manson, alongside Audrey Hepburn celebrated for her work against the Nazis in WW2 and members of the infamous 27 club such as the Brian Jones of the Rolling Stones, who tragically was found dead in a swimming pool in 1969.
Inquire About this Piece

Please connect with us via our contact form, our online Chat function or directly via hello [@] arteregogallery.com. We are happy to help you.
View full details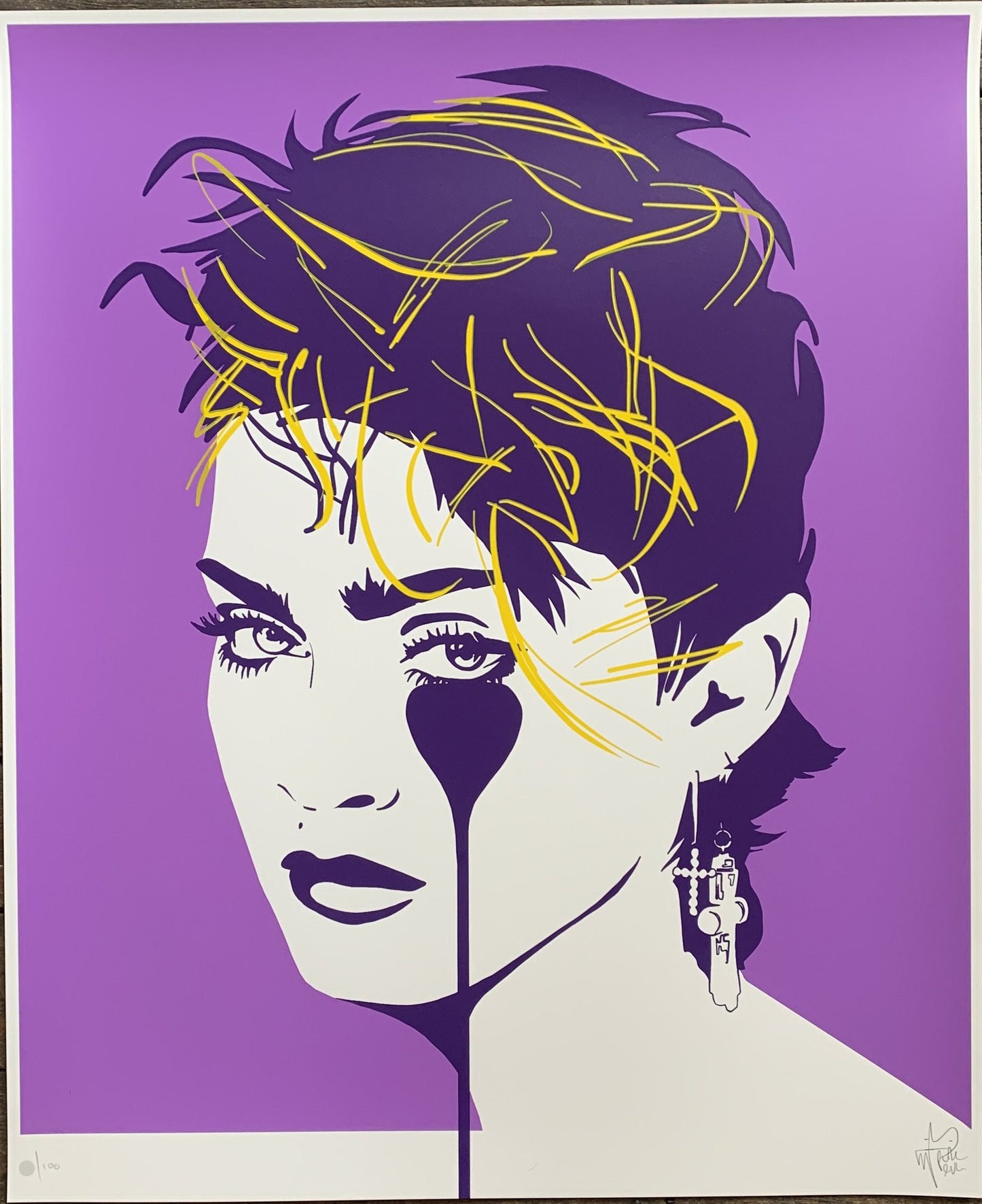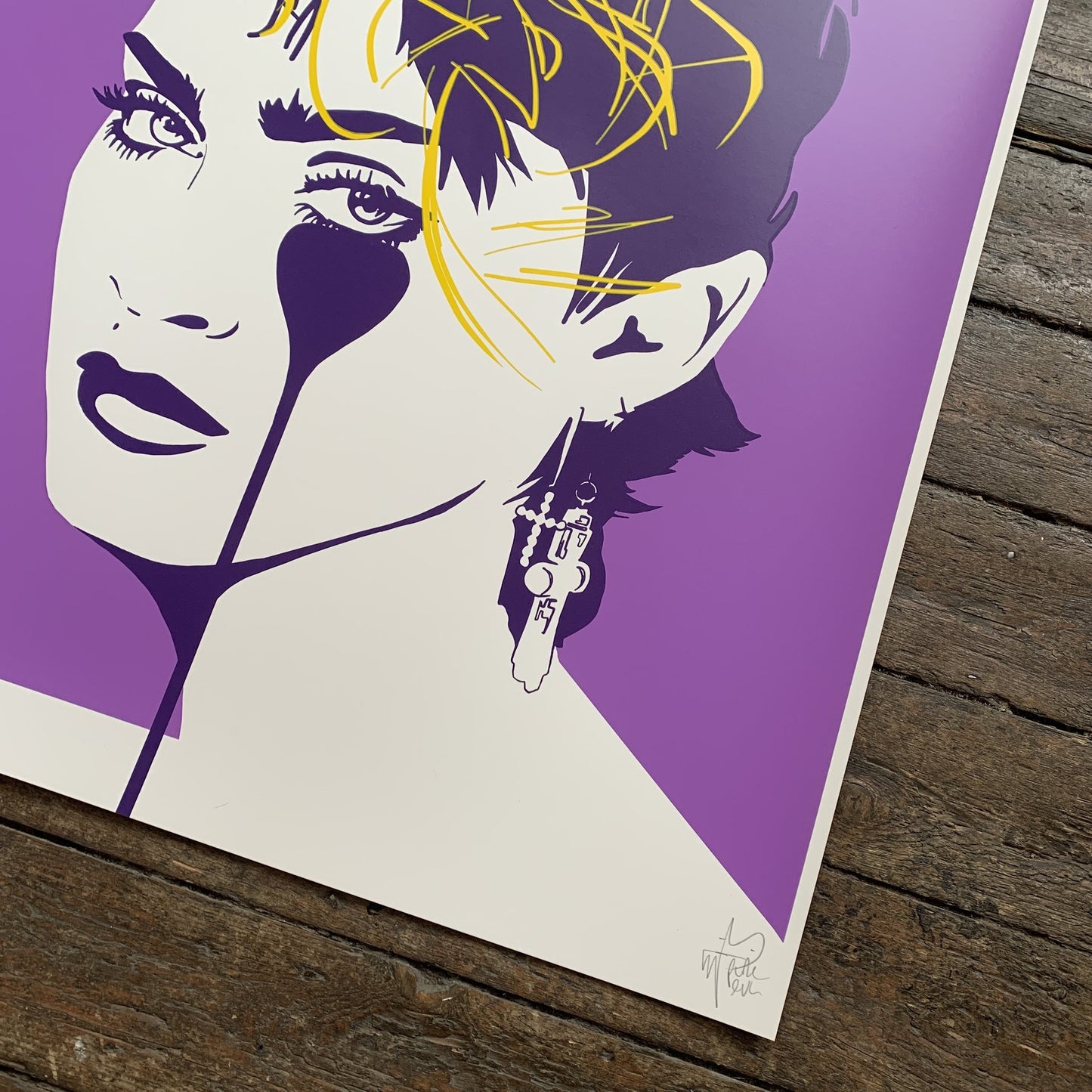 Our promise to Artlovers:
Original Artworks

We only sell orginal unique or limited edition artworks validated by experts and accompanied with a Certificate of Authenticity.
Worldwide Shipping & Free Returns

We ship worldwide and all our carriers offer full transparency on shipping costs and trackable deliveries. Returns are free.
Safe Payment Options

We provide a safe transaction process and accept a wide range of online payment options.
Sustainable Impact

We offer our customers the possibility to add green impact to their order by planting a tree. This way we want to do our part in making a positive impact on the climate.