"The Scream" is a work of art by the painter Edvard Munch. This painting has not always had this name; when unveiled, the work was called "The Despair". The painting was made in 1893 and the materials used are oil paint, tempera and pastel. "The Scream" belongs to expressionism and is a worldwide icon of art.
The Scream is a serie of 4 psychic self-portrait by Edvard Munch. The paintings are based on his own traumatic experiences.

One evening Munch was walking through the city of Oslo with some friends, when he was grasped by the landscape and the setting sun. He heard the landscape scream at him and felt powerless and depressed. This event made such an impression on him that he later tried to capture it on canvas.

Munch painted The Scream after a painful love affair with Millie Thaulow, a married woman. Their relationship was marked by jealousy, suspicion and pain, the artist painted a number of canvases trying to illustrate their love affair. When his relationship with Millie Thaulow was finally over, he painted The Scream. The horrified, despairing figure would have to be Edvard Munch. He died in January 1944 at the age of 81.
In 2004, one version of The Scream was stolen from the Munch Museum in Oslo. Three men were convicted in connection with that theft in 2006. Luckily, the police recovered the work with minor marks and tears. Another version of The Scream was privately sold in 2012, for $119.9 million.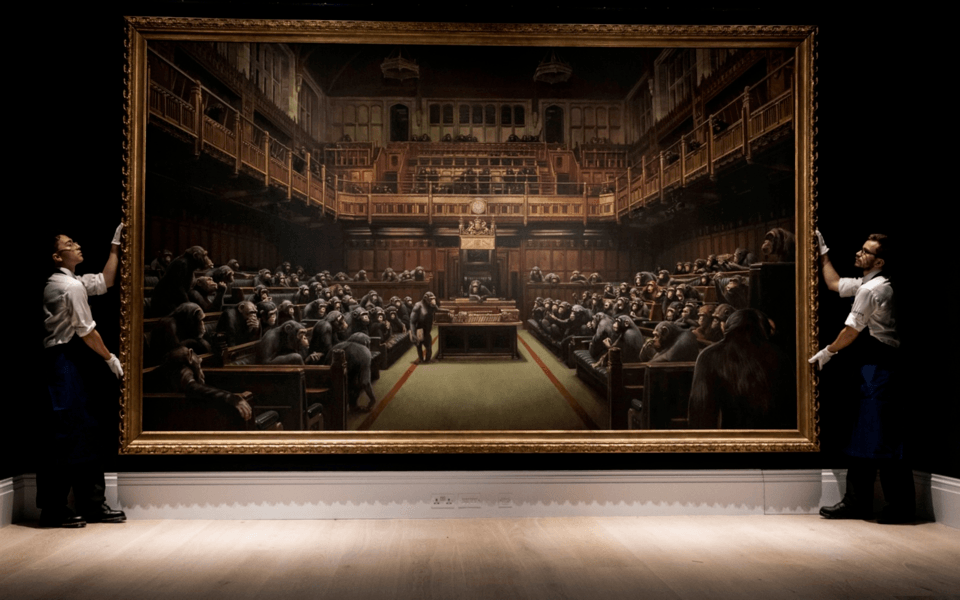 Do you want to start Collection Banksy Art? Read this!
Read our inspirational blog packed with art trends, art curations and more art news.
Read more