Share
Artist: Guy Gee
Regular price
$625.00 CAD
Regular price
Sale price
$625.00 CAD
Unit price
per
Sale
Sold out
Artist: Guy Gee
Title: America 2022
Technique: Fine Art Print
Size: 27 x 28 cm
Handsigned: Yes, limited edition of 100
Framed: Yes
Condition: Mint
Each artwork by Gee has been digitally reimagined from an original postage stamp. Printed on 350gsm G. F. Smith card, cut out and finished by hand, the artwork is then float mounted, signed and editioned. Finally the stamp is housed in one of the studio's bespoke made box frames by the team.
Years spent refining the collection, Gee has curated a selection of postage stamps from around the world.
The postage stamp, invented in England in 1840, revolutionised global communication. All nations quickly adopted the concept making it their own. As the first form of mass media graphic design, each stamp tells its own cultural narrative, celebrating everything from commerce and innovation to art and agriculture. Gee spends hours searching for each stamp, often going through thousands before finding the one that will fit into the rest of the collection.
Inquire About this Piece

Please connect with us via our contact form, our online Chat function or directly via hello [@] arteregogallery.com. We are happy to help you.
View full details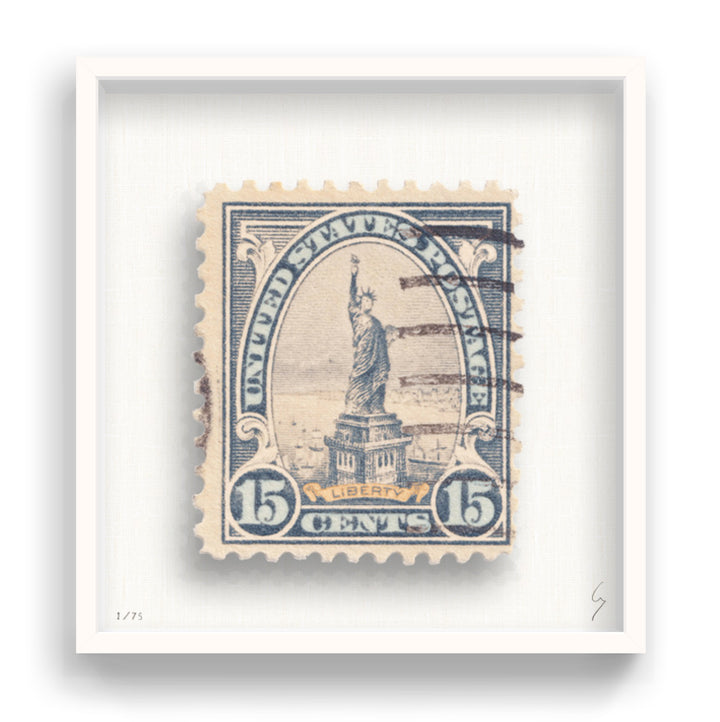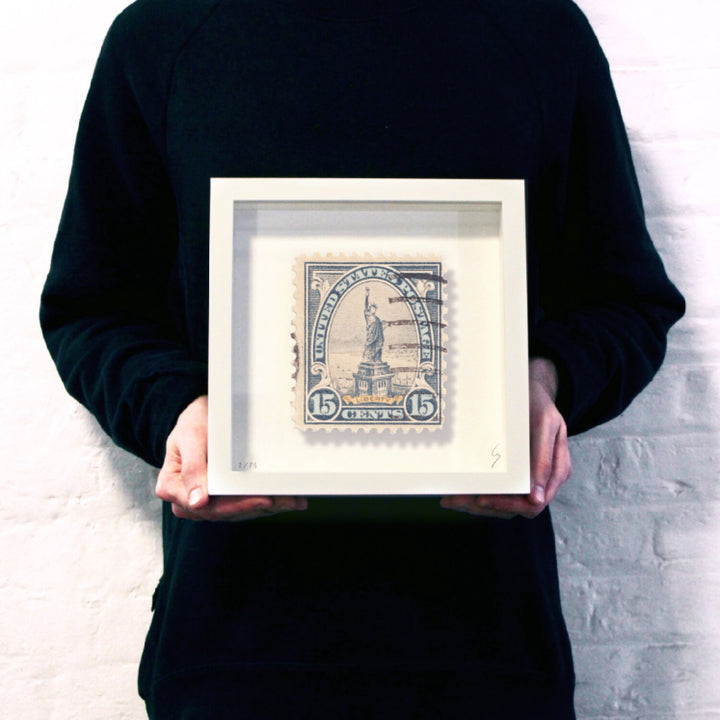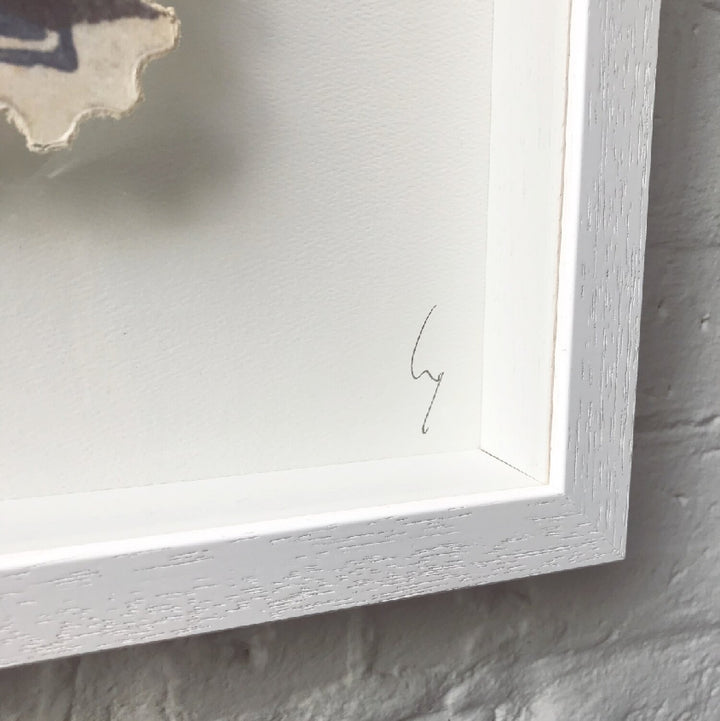 Our promise to Artlovers:
Original Artworks

We only sell orginal unique or limited edition artworks validated by experts and accompanied with a Certificate of Authenticity.
Worldwide Shipping & Free Returns

We ship worldwide and all our carriers offer full transparency on shipping costs and trackable deliveries. Returns are free.
Safe Payment Options

We provide a safe transaction process and accept a wide range of online payment options.
Sustainable Impact

We offer our customers the possibility to add green impact to their order by planting a tree. This way we want to do our part in making a positive impact on the climate.